Diy photo gear by Stockholmviews.com
Initial tests
This is my approach of a scanner camera
(It has been done before)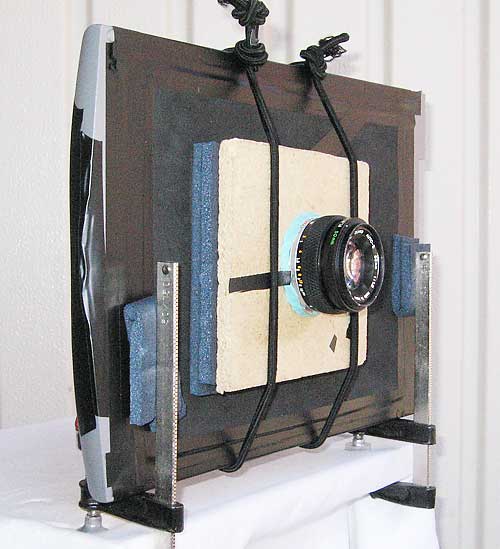 Initial tests is done with stuff laying around, like this 50mm
Olympus OM lens.
It has been adjusted to a lens to film/sensor distance according
to a wiki page about Olympus systems and is 46mm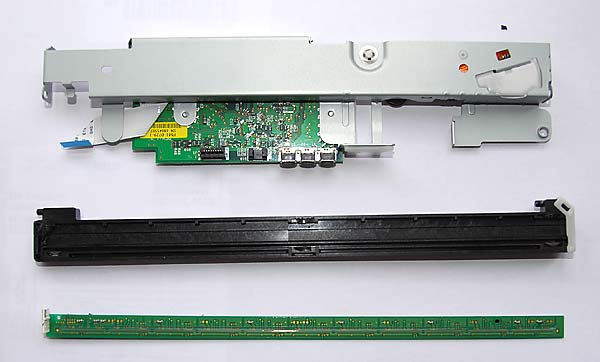 The moving internal parts of the used Canon Lide 25 scanner disassembled, at the very bottom the linear CCD array.
The metal part at the top are holding the transport mechanism and the controller board, I masked the shiny metal with flat black electrical tape, but later on I will probably paint it flat black instead!
I buy my Canon Lide scanners here!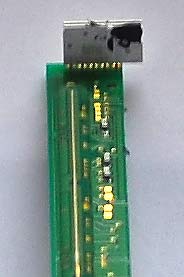 The part in the end of the CCD array is the LED light source, that one has to be disabled.
I used black paint to cover the LED.
The thin golden line on the green circuit board are the CCD array.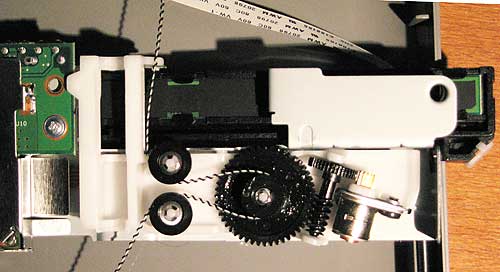 I took this picture just in case, to remember the routing of the driver thread.
CCD array was also modified to as much as possible eliminate pin hole effect by removing surrounding plastic and beveling the remains toward the CCD.
I also used flat black electrical tape to mask the green circuit board along the CCD to avoid reflections from the board.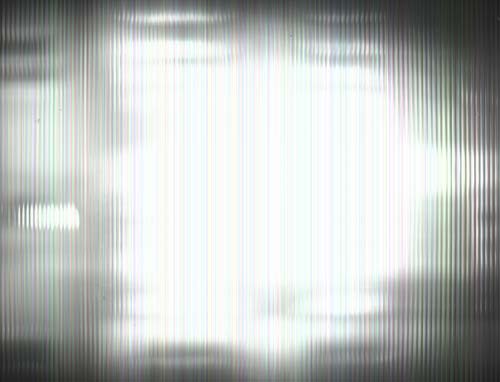 1.First photo taken with the new camera :0}
Not so nice huuu, badly focused and over exposed!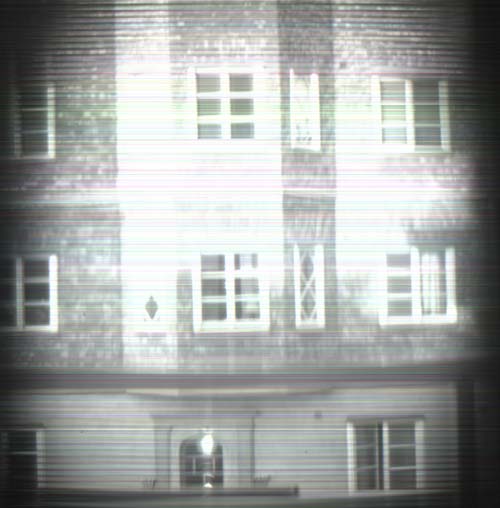 2. 2nd attempt with the test setup, slightly better but I´I' am not
happy enough!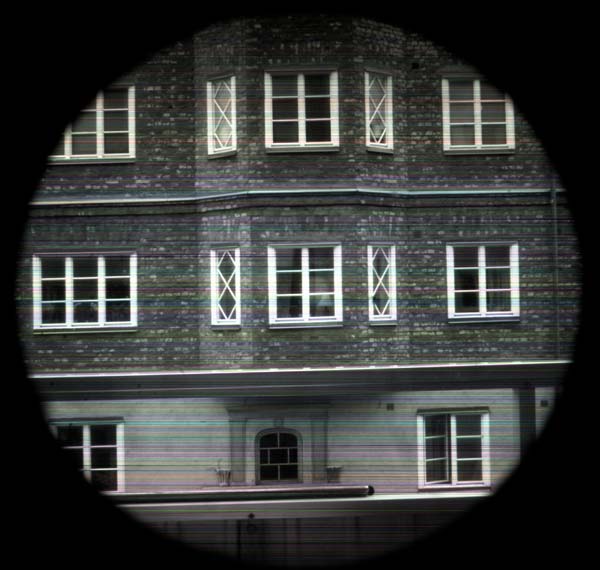 3. I used aperture of F16 at the picture above the smallest available on
the Olympus 50mm lens, on this picture I did put a black cardboard
with a small hole in it to decrease the aperture of the lens, and yes it
looks better :0)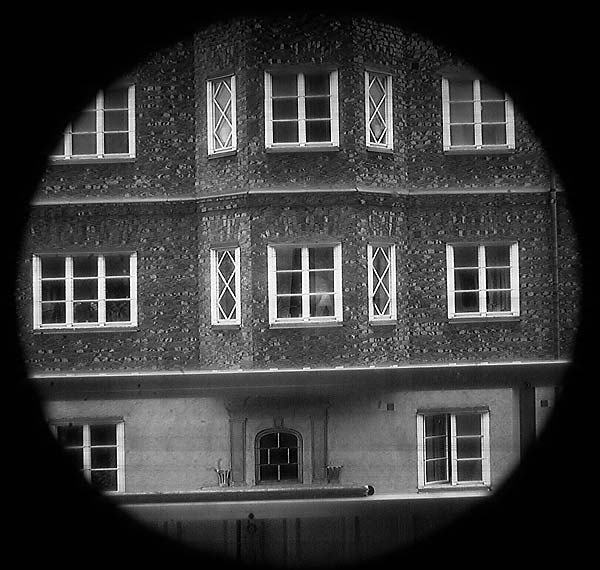 4. I didn't´t like the scanner streaks that the scannercam produced.
But I cant figure out (Yet) how to modify the hardware to get rid of
them, so I did a research for software solution and finally I found
EFT tools and Scanner streaks removal plug-in
, picture above is the
same one as #3 with EFT filter+B&W filter+Un sharp masking applied.
And it looks quit decent :0)
Now I have to make a bellow so that I can attach the 90mm Caltar lens
to this scanner monster I looking forward to that and will post results her as soon as I get some test shoots produced!
I also have a newer Lide 60 scanner that seems to be a faster scanner
than the 25 but it doesn't run on Vuescan after modification :0(
Butt, it looks to run happy with Linux and Xsane so I guess I will use that solution for that scanner.
The latest Lide 70 scanner from Canon (Yes I bought that one too) doesn't run ether on Vuescan or Linux Xsane, driver for Linux is under development.
I have tried to help the development by de solder the Lide 70 to reveal the chip used if you are a Linux hacker and interested about this matter please take a look at this: [Link to a picture of the circuit board here]

[Links related to this project]
4N6site

(free fourier transform plug-in possible to use for scanner defect removal)

Ubuntu

(The linux distro I use, comes with Xsane and Gimp)

Gimp

(Photoshop like image editing software for free linux/windows)

Xsane

(Scanner software for linux)