The victim a HBM BF-30MVL (L)arge table version).
My take on the BF-30MVL CNC conversion is based on my needs and thoughts about how to do this and by no means the right way or the only way!
Timing belts and Ballscrews!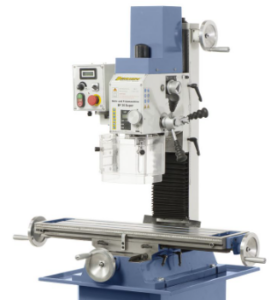 I want a build that are space saving so thats why I chose belt driven ballscrews, a nice things with belts is that I also easy can change the gearing if I find needs or performance benefits to do so.
AC servos
From China, today chinese made and branded AC servos are in the same price group as closed loop steppersmotors today so I went for servos they are covinient since they do not require aditional power supply to run (I know that is also true with some stepper drivers).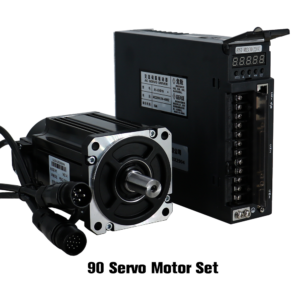 Controller board and software
I early in my planning stage decided to go for LinuxCNC that is part from a great software under constant development also suported by a friendly and helpfull group of people in the LinuxCNC Forum.
I first started out with an old PC with parallel port and a cheap breakeout board from the same country that I got my servos from but as soon as I found the great LinuxCNC compatible range of MESA Ethernet controller boards I was sold, they are not exactly cheap but not either expensive more like worth it.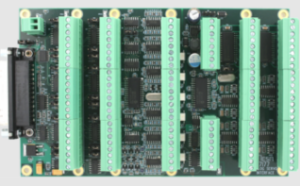 My pile of parts and software
Servo motors for XYZ:  90ST-M02430 and A1-SVD 15 Servo drivers
Ball screws: DFU2005 for XY and DFU 2505 for Z
Belt drives for motor to ballscrew coupling XY 30T-30T HDT5M-25
Belt drive for motor to ball screw coupling and reduction on Z   30T-60T HDT5M-25
Old HP G3 Mini Core i5 mini PC   +  MESA  7i76e 
Some NC PNP prox sensors and other small electric and electronic parts (Might mention them later).
Right know I have almost finnished my Y-axis and are doing progress in 
Links and downloads
English translation of Chinese A1-SVD Series Servo drivers user manual


75 Downloads