Dell UltraSharp U2711 monitor review By Stockholmviews.com, P 1
Dell U2711 review introduction and specifications

In this review I will talk about my new monitor for photo editing that
I recently bought and are currently using. To start with I can say I
truly like it, read the review to find out why or just for fun or to
justify yourself to get one for yourself because you are worth it :0)

Over the years Dell have built a reputation of being a company that
produce nice and price effective high quality screens that have been
of near pro quality in regards of color reproduction. I have been very
pleased with my previous monitor that I also got from Dell, but now I
felt that it was time to step up from my old 20" to something newer
fresher and wider. Not only to get a better color fidelity but also to
get a larger workspace for all those floating menus that you need
when you are working with image editors.

The extra space on the sides of a wide monitor is also useful if you
like I do have a 2nd application like a chat window or e-mail client
active during your work.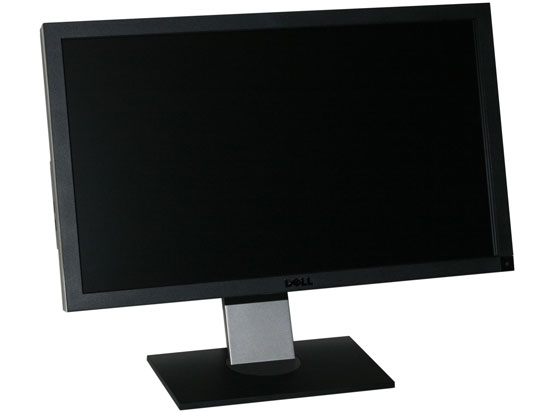 Dell UltraSharp U2711 clean look in all it's glory
The 27" Dell U2711 has in fact many appealing specifications that
made me choose this one to become mine for a few years to come.

It is equipped with a High resolution 2560x1440 pixels screen while
many of it's "Competition" just have a dodgy resolution of 1920x1200 or even 1920x1080, I want more space not just a larger monitor!

The Dell UltraSharp U3011 30-inch was also on the list and has a
bit larger pixel count (Work space) with its 2560x1600 resolution,
but since my work desk ain't that deep I was afraid that It would
have been just a bit to large in a way that it would force me to turn
my head back and forth to scan the content of the screen and I didn't
want that to happen however if you have the money and are sitting
at a suitable distance just get the 30" it is probably very close to the
U2711 in performance.

The Dell U2711 has a IPS (in-plane switching) type screen, the kind of panel that is most suited for photo and graphic work due to its
superior color rendition and capability of delivering a large color
space (Gamut) and it will respond well on calibration if the right gear
is used the right way.

A screen of this quality was out of my reach in economical terms
just a few years ago but thanks to technical development and price
competition I can now afford one .

A thing that I didn't care about when I was selecting my monitor was
the amount and of connections and options that was available.
But when I got my U2711 I found out that it had more connections
than I could imagine an probably more than I will ever use.



Just read the specs below to find out if it has the features that you
need, I bet it does!


The OSD menu and the most important parts for photographers


When you press the small blue square just
above the on/off button it will bring you
this OSD menu.

I will only quickly run true the most
important controls, the ones that will be
necessary to use during calibration with
the i1 Display 2 colorimeter (More about that on page 2 of this review)'

During the first stages of the calibration
you will be asked to adjust the contrast
and brightness, just press the blue square
adjacent to the Brightness/Contrast line
and you will get to the right place in the
menu.






Now use the buttons next to the arrows in
the OSD menu to sellect between
brightness and contrast to perform the
tasks that you want to do to adjust those
two parameters.
In the next step of the calibration
procedure you should chose
"Custom Color" in the OSD preset menu
You have to do this to get the best control
over the colors othervice you will not
get the best out of your U2711.

After selecting Custom Color
Just hit the green square next to the symbol in
the menu to bring up the
RGB adjustments.

Use your time to get this
as close to the reference
as possible as asked in the
on screen calibration tutor.

There are loads of other features in the Dell U2711 OSD menu.
I will not walk through them all, this was the most important ones
so I stop here.
Most of the criticism of the Dell U2711 have been about the antiglare
coating a thing that doesn't bother me at all but if you prefer a glossy
surface you might like the Apple cinema display series. Many rumors
on the web indicates that Apple and Dell quite often uses the same
panels for their screens.

Specifications


Dell UltraSharp U2711 27-inch Widescreen Monitor
Manufacturer Part# G615T

Dell Part# 224-8284

Video Inputs 2 x dual-link DVI with HDCP

HDMI w/HDCP

DisplayPort w/HDCP

VGA

Component

Composite

Panel Type IPS

Pixel Pitch 0.233mm

Colors Up to 1.07 billion (10-bit color)

Brightness 350 nits typical

Image Contrast Ratio: 1000:1 / 80000:1 (dynamic)

Response Time 6ms

12ms TrTf

Viewable Size 27" diagonal

Resolution 2560x1440

Viewing Angle 178 horizontal/vertical

Power Consumption 113W typical

Power Savings <2W

Screen Treatment Matte (anti-glare)

Height-Adjustable Yes

Tilt Yes

Pivot No

Swivel Yes

VESA Wall Mounting Yes - 100x100mm

Additional Features 4 x USB Ports

8-in-1 flash reader

Audio 2-channel headphone/line out
Colour calibration hardware included No! (More about this later)
No built in speaker but a optional sound bar is available.



On the next page I will take a closer look at the performance of the
Dell U2711 and also try to tweak as much juice as possible from this
nice screen. At the same time we will get introduced to the cute and
useful X-rite i1-Display 2 that I also bought as a companion to the
Dell U2711 It showed to be a great tool to get the best performance
out of this screen and well worth the money.


Links on this subject