Welcome to stockholmviews.com
The Range Rover P38 wheel configuration page

Welcome to my interactive wheel configuration app for the mighty Range Rover P38.
Let me know if you have any wishes and I will try to improve this feature.
Or even better send me some pictures and send them to me.

Join my Range Rover P38 Group now!


You are free to take part of my experience and idea's but keep in mind,
don't blame me if anything goes wrong :0)
Below you can find my Range Rover P38 wheel
selector tool just grab the wheels and rims that
you want to combine. The just drag them in to your
desired position and ride height to get an idea of how
it will look.

Color of your P38 can also be chosen in the row of color alternatives above the Rangie below.

Shop BFGoodrich Tires at DiscountTire.com!
Range Rover P38 interactive wheel selector tool
[Black P38]
-
[

White]
-
[

Tan]
-
[

Blue]
- [

Green
]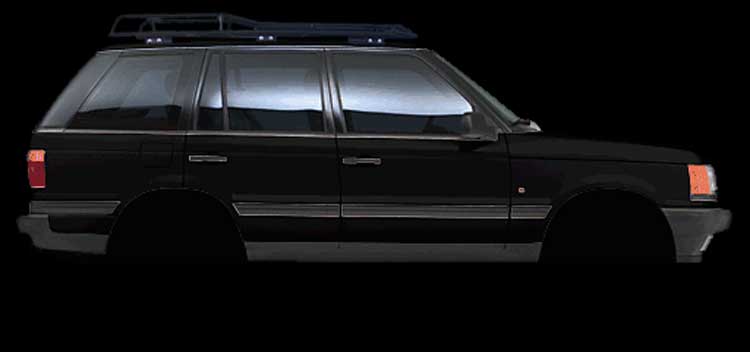 Chose tires first (It looks better if you drop the rim on top of the tire!)
18" rims and tires
















16" rims and tires




Can't find your dream wheel/tire? please send me a photo of the rims and tires that you want to find here.

Full instructions of how to take your picture can be found at the botom of this page!
20" rims and tires
(I personally not like this size on a P38)
Blank for now!
How to contribute.

Take a picture of the rim tire or wheel that you want to find in this
Range Rover Wheel selector web application, just follow this steps.

Hold your camera at a straight angle against the wheel/tire/rim
and keep the lens at the same level as the center of the wheel.

Reduce the size of your image to 1000px wide and send it by
e-mail to admin@stockholmviews.com put "WheelP38" in subject field of the
e-mail to avoid it getting caught by the spam filter.

Enclose details about the image in the e-mail like brand and
dimension
Hit the send button and wait for a while, I e-mail you back when
I'm done and your contribution is published.


More about Range Rover P38 wheels (Links)