My wet dream at the time is the NEW (2016-02-02)NIKON AF-S DX NIKKOR 16-80MM F/2.8-4E ED VR lens
.
This lens would suit me just perfect as a daily driver for urban photography.
I would love it as a companion to my Nikon D7000
until I get a chance to buy the Nikon D500
at a reasonable price (might differ as that price tag is individual ;-)
Wy don't I want the D5 as bad as this baby?
Well I don't really like to carry more weight than necessary and the DX format is at this time (Year 2016) at a level that is beyond the FX cameras of the past years in most aspects.
I rather spend my money on geting to the shooting sites than on gear that I don't need or can afford, this lens is just about within reach for my budget and will most likely outlast my next two or three DSLR bodys. I would have loved to write a review of it if I could, but my budget say wait a few months or a year and the initial price will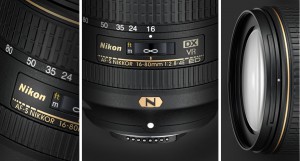 drop a bit :-)
At this time I sugest yo take a look at the site owned by most productive man on earth Ken Rockwell and his review of the Nikon 16-80mm F/2.8-4E ED