Dell UltraSharp U2711 monitor review By Stockholmviews.com, P 3
Is this the answer for a budget photo editing monitor?

That of course depends up on your budget, but for me and I consider
myself to be a "advanced amateur" or what the photo business like to
call us a "Prosumer" It might be.

I'm sure that there are many other options and opinions on this subject I'm also convinced that the computer business and
development of medium range LCD screens and the technique that
will follow will make future computer monitor's even better and
cheaper than the Dell U2711 and it's competitors available today
(February 26th 2011)

Today I feel quite confident that I have found a screen that fits my
budget and together with a monitor calibration colorimeter this combo
showed to be a surprisingly good value, so good that I would even recommend my best friends to get one without risking my reputation.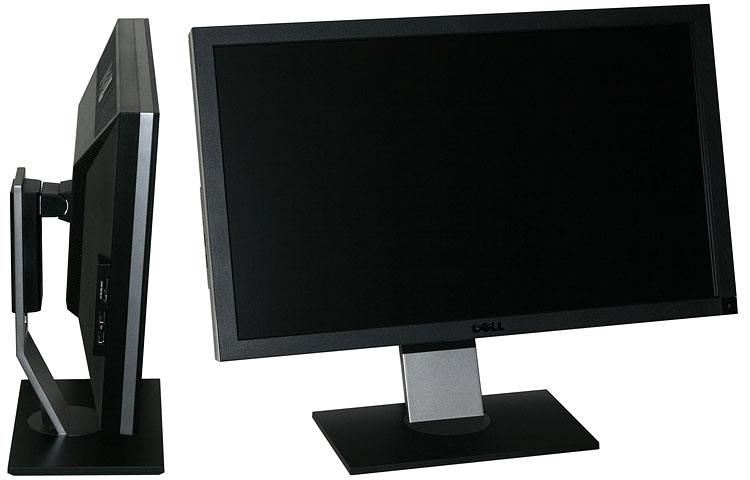 Not only a good performer it also comes in a good looking package if
you ask me. Built in media card reader is a bonus however and unfortunately it doesn't support CF cards.

This screen have loads of options that I haven't even told you about
I have tried to concentrate on the parts that are important for image
quality from a photographers point of view the rest is easy to find out just by reading the manual don't you agree :0)
Q&A from readers of this review
If I get questions from readers of this review that I find interesting
and want to highlight. Then I will post them here!
Q1.
First question was about color/light consistance over the screen
A1.

The first answer is no big deal at least not for me, I want this size of
screen to be able to have a center workspace, floating menus to the
right and my chat and e-mail to the left. The 2nd answer is, even if
I use the whole screen for images it looks great to my eyes.
Full size screenshot with gray desktop here if you like.


Plus and minus points of the Dell U2711!
+ Good performance right out of the box.
+ Lots of connecting and interfacing possibilities.
+ Responds well on calibration with a suitable colorimeter package.
+ Competitive price.
+ High resolution give you a larger work space not just a larger screen.
+ Anti glare coating (I like that better than glossy screens)
+ Looks good.

- Would have been nice to be able to buy it bundled with the
i1 Display 2 colorimeter package.
- Some (I don't) complain about grainy anti glare coating.
- Not a true PRO display (Lack of built in LUT) but that is also reflected by the price tag!

Would I buy it again if I was shopping for a screen knowing what I know today? Yes Yes Yes!

I'm sorry I can't get less extatic or more nuanced.
This is a bargain monitor for photo entusiasts, thats my opinion.
Maybe I have been lucky to get one of the best samples, I'm not sure but I
hope that's not the case. I truly believe that Dell keep a consistent quality!
Last words!
If you read all this and intend to get yourself a U2711 make sure to try it by yourself to find out if it suits your needs. We are all different and we have all different demands and references. I just want to help
the final decision is up to you and your eyes!
Links on this subject